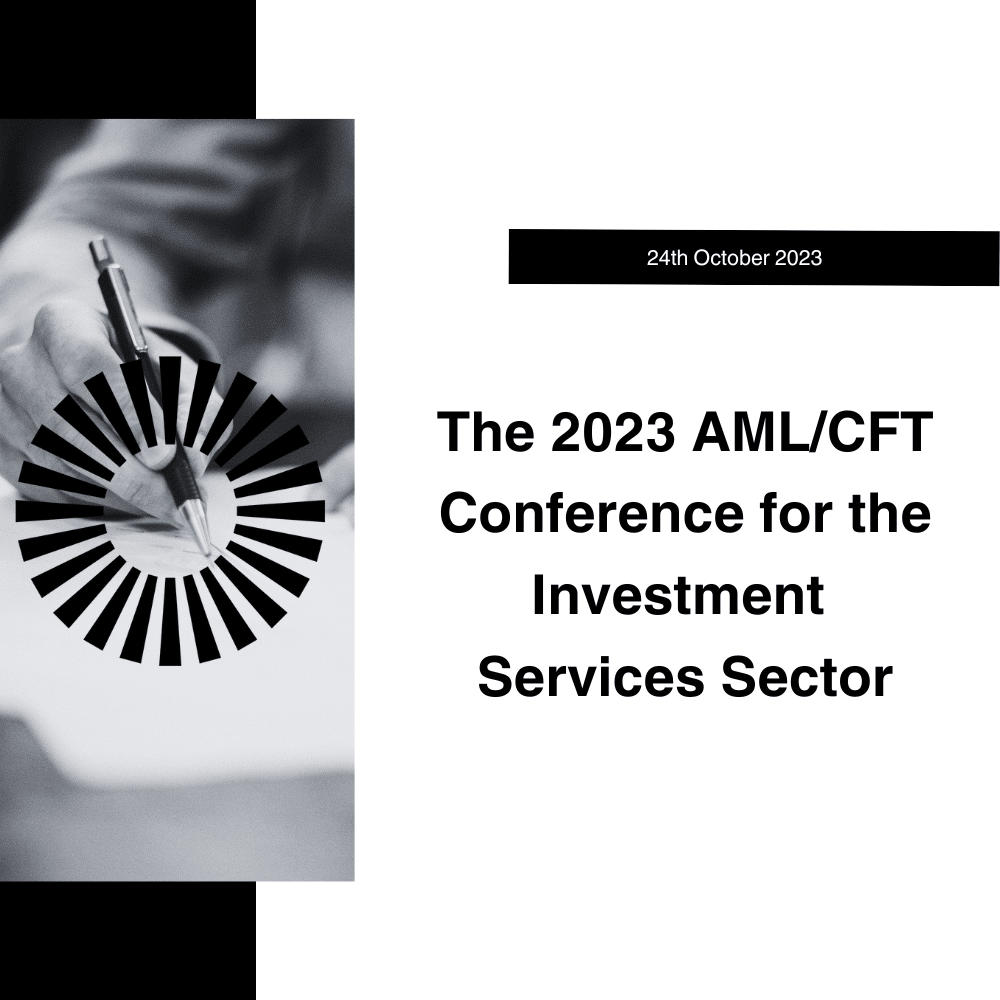 The 2023 AML/CFT Conference for the Investment Services Sector
Date: 24th October 2023
Time: 09:00 -16:30
Location: Giardini Lambrosa, Sqaq Taċ-Ċawla, Rabat
Fee: €100
The Financial Intelligence Analysis Unit organised a full day AML/CFT Conference for the Investment Services Sector including also Collective Investment Schemes.
During this conference, speakers from the FIAU, MFSA, SMB and MASA provided subject persons operating in the investment services sector with insights and updates relating to the application of their AML/CFT obligations. The following topics have been dealt with:
The main areas of risks to which the investment services sector is exposed to.
Licencing requirements for the investment sector.
Insight into the Q&A for the Investment Services Providers Sector focusing on Source of Wealth and Source of Funds which was issued on the 20th October 2023.
Updates on the AML Package with a particular focus on the investment services.
AML/CFT compliance within the investment services sector was discussed between a panel composed of FIAU officers and MASA.
Sanctions and how these impact the investment sector.
A session on the FIAU IPs Part II on funds draft has been provided. During this session, the draft document has been launched for consultation.
Reporting AML/CFT trends within the investment sector.
For more details, you can access a copy of the agenda by clicking here.
Certificates of attendance have been sent out to attendees.
Kindly find the presentations which were delivered during the conference. While these presentations may offer valuable insights relative to the topics dealt with, it is important to note that these presentations were explained further during the conference and therefore they might not provide the complete information presented during the course of the sessions.