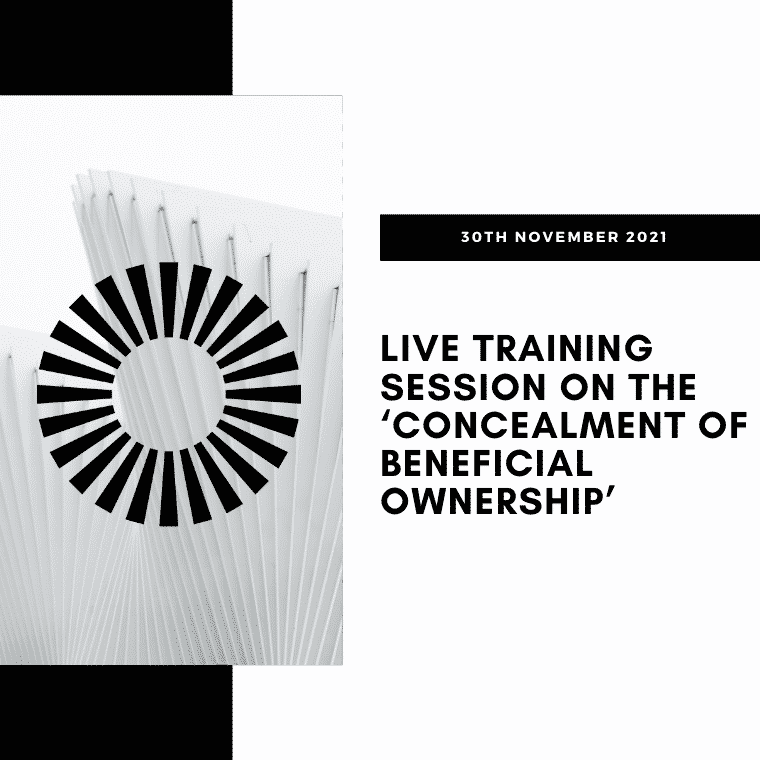 Live Training Session on the 'Concealment of Beneficial Ownership'
Live Training Session on the 'Concealment of Beneficial Ownership'
18th November 2021
Date: 30th November 2021
Time: 08:30 – 13:00
Location: The Xara Lodge, Sqaq Taċ-Ċawla, Triq it-Tiġrija, Ir-Rabat, RBT 5320
Fee: €60
The Financial Intelligence Analysis Unit (FIAU), in conjunction with the Malta Business Registry (MBR), is organising a training session on money laundering (ML) typologies, red flags and case studies which are indicative of beneficial ownership concealment.
This session is intended to increase subject persons' understanding of beneficial ownership requirements, enhance their ability to detect concealment of beneficial ownership, and ultimately report situations linked to ML suspicion.
This session will be delivered in person (live) and is limited to 150 people. Kindly note that in order to attend, a vaccine certificate is required and it must be presented on the day during registration. Subject persons are being requested to register not more than 1 participant each.
Registration will open on: Friday 19th November 2021 at 09:00am.
Certificates of attendance will be handed out to attendees.
Interested persons may register for the session by clicking below:
*Photos will be taken during the event with the intent to publish such photos on FIAU social media channels and the FIAU's website. By registering, one would be granting consent to such data being used.