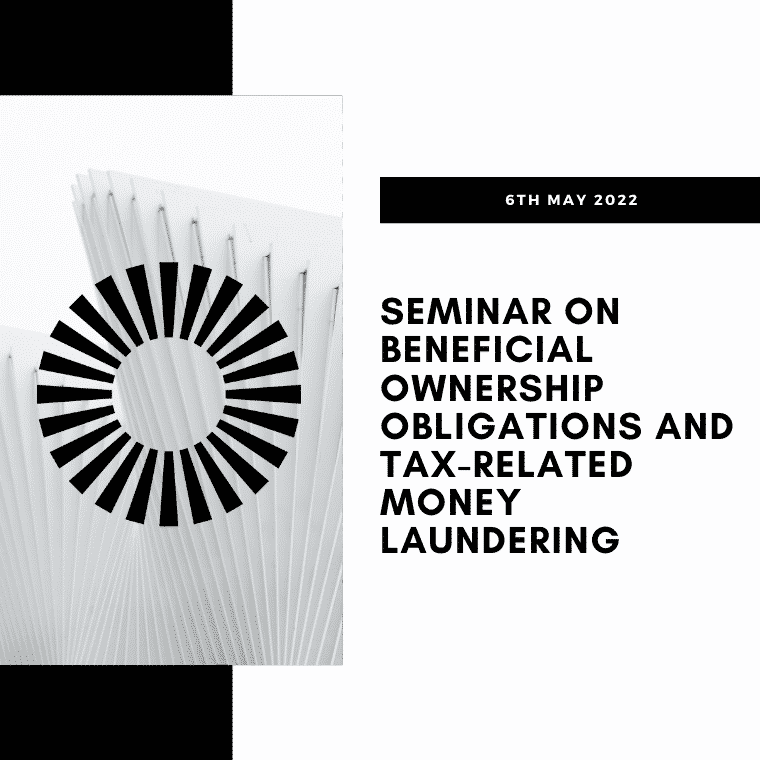 *FULLY BOOKED* Seminar on Beneficial Ownership Obligations and Tax-Related Money Laundering
*FULLY BOOKED* Seminar on Beneficial Ownership Obligations and Tax-Related Money Laundering
20th April 2022
Date: 6th May 2022
Time: 08:30 – 16:30
Location: The Xara Lodge, Sqaq Taċ-Ċawla, Triq it-Tiġrija, Ir-Rabat, RBT 5320
Fee: €110
CPE Hours: Not Applicable
Any assessment of how a jurisdiction complies with international and European requirements in the area of anti-money laundering and the counter funding of terrorism is influenced by the particular economic model applied in that jurisdiction. The correct determination of beneficial ownership and detecting cases involving tax-related money laundering are areas where Malta has been focusing, and needs to continue doing so, given its standing as a financial centre.
This seminar is intended to provide insights as to where Malta stands with respect to these particularly sensitive areas, setting out the observations of the Financial Intelligence Analysis Unit and of the Malta Business Registry as to what has been achieved so far and where improvements are still required. Each presentation will be followed by a Q&A session and participants will also be able to ask questions anonymously through the use of a dedicated platform accessible from any internet enabled device.
*Photos will be taken during the event with the intent to publish such photos on FIAU social media channels and the FIAU's website. By registering, one would be granting consent to such data being used.