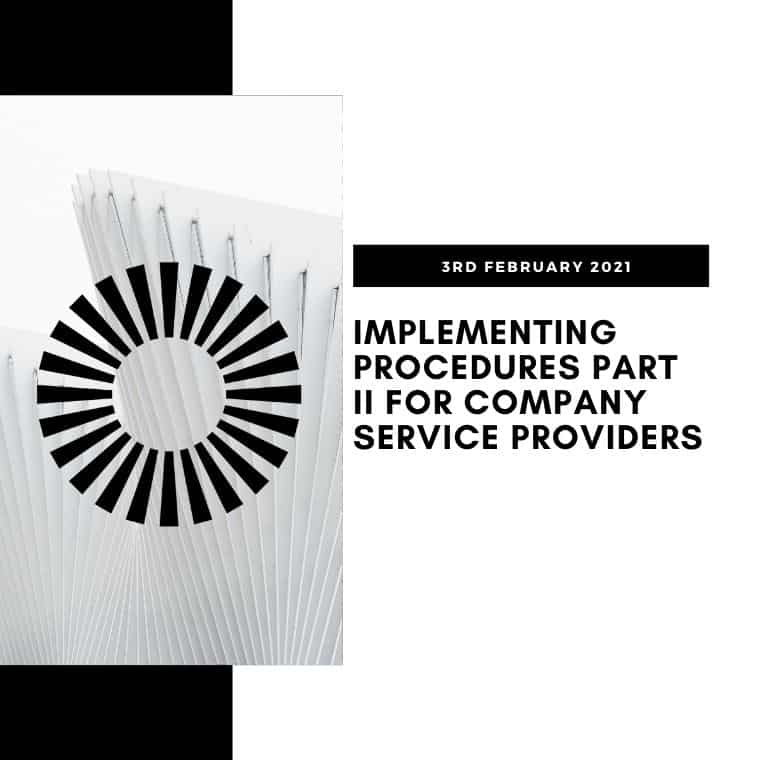 Webinar on the Implementing Procedures Part II for CSPs
Webinar on the Implementing Procedures Part II for CSPs
15th January 2021
The FIAU is organising a free webinar to explain the main points emerging from the new Implementing Procedures Part II for Company Service Providers (CSPs), which were issued on the 16th of December 2020.
The webinar is being held on Wednesday 3rd February between 15:00 – 17:00.
The Implementing Procedures Part II for CSPs is a sector-specific document setting out legally binding guidance on how CSPs are expected to carry out their customer due diligence obligations. The guidance considers the various services offered by CSPs, and places special focus on establishing the purpose and intended nature of the business relationship, and on carrying out risk-based ongoing monitoring.
During the webinar, Clara Borg Bonaci and Carmela Loredana Umbro, from the FIAU's Guidance and Outreach section within Legal Affairs, are going to explain the main concepts of the document and go through various explanatory scenarios. There will be time for questions from participants.  
Registration for the webinar will be available on Tuesday 19th January at 12:00 pm.
In the event you do not manage to book owing to the participation limit or would like to watch it again, a recording of the webinar will be available on the FIAU's website within a few days.
Webinar Guidelines:
To ensure that everyone connects on time, it is advised to join 10 minutes before the scheduled start time to tackle any IT-related issues.
Agenda briefing will start according to the scheduled time.
The session will be recorded and will subsequently be posted and shared online.
Kindly keep microphones muted and videos turned off at all times during the presentation.
Questions can be submitted through the chat function and speakers will do their best to answer as many questions as possible at the end of the session.